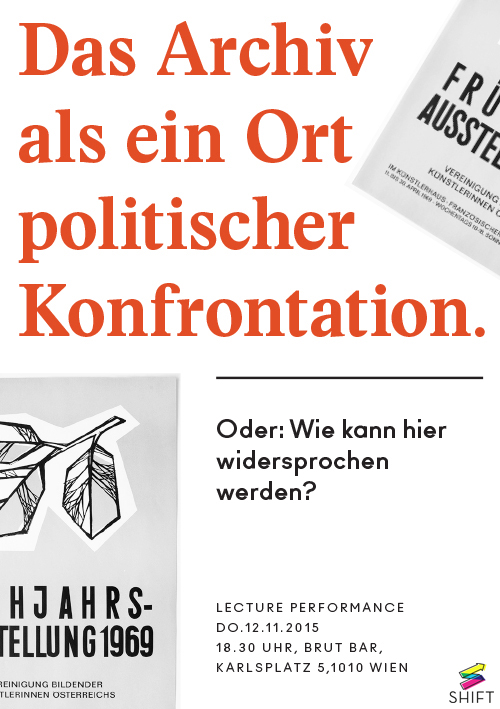 The Archive As A Site Of Political Confrontation.
Or How To Sing Out Of Tune?
Lecture performance
about the archive of the VBKÖ (Austrian Association of Women Artists) in the Französicher Saal at the Künstlerhaus Wien
in German with English subtitles
Do, 12. Nov. 2015 / 18:30
brut (burt, die Bar)
Karlsplatz 5
1010 Wien
Free admission! Please reserve until November 11, 2015: info@vbkoe.org
The lecture performance deals with the activities of the VBKÖ from the time of National Socialism until the 1980s. What kind of exhibitions were organized? Who were the members of the association? Was the role of the VBKÖ during the time of National Socialism discussed after 1945? Were the members of the association in touch with local feminist art movements during the 1970s?
We question the archival materials in terms of continuities, gaps and resistance in an attempt to figure out what space of action could the VBKÖ provide today. How can a historical engagement be a political intervention into the present?