EAR CANDIES
Public intervention in Leipzig (D), Ústí nad Labem (CZ), Dunaújváros (HU) und Graz (A)
in collaboration with Eduardo Thomas
April/May 2006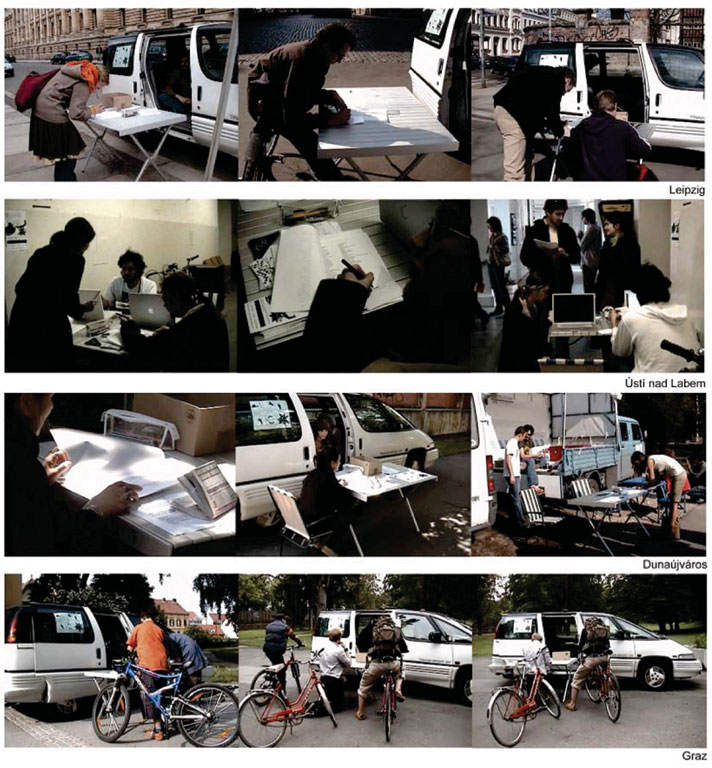 Understanding music as a reference to inhabitants, their cultural, social and musical context we approached the different cities of AIR-Cruise 2006 through their sounds and music. We thus exchanged music with people who we encountered during our journey.

On the move through Leipzig, Ústí nad Labem, Dunaújváros and Graz we chose different streets in different areas (from the center to suburbia) where we installed our Mobile-Music-Exchange-Vehicle (MMEV). In this sense we related to people who are normally hard to reach within the realm of art and cultural. At each street we used our MMEV for both, playing what we have so far collected, and to exchange these materials with the people we encounter. MMEV consists of a copying station with music and sounds that can be distributed and reproduced freely, which aims to exchange and disseminate them freely among the different communities.